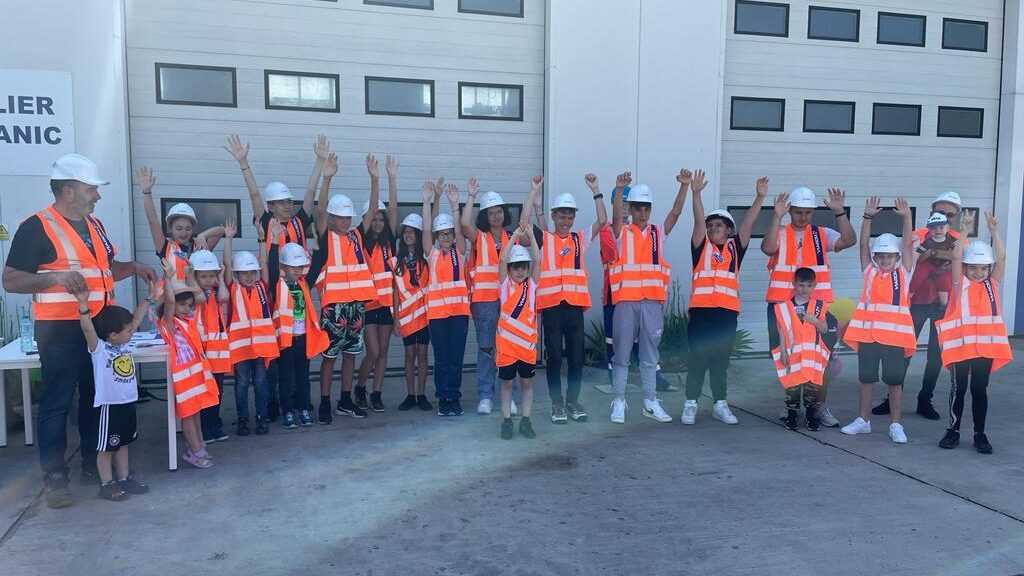 The children spent time with our colleagues in the Viarom community.
Events dedicated to the little ones were organized simultaneously in the Production Base in Chitila and Brasov.
Eager to learn the secrets of the profession of construction engineer, the children were captivated by the presentations of our colleagues, the equipment in the Analysis and Testing Laboratory, the machinery and the way asphalt is produced.