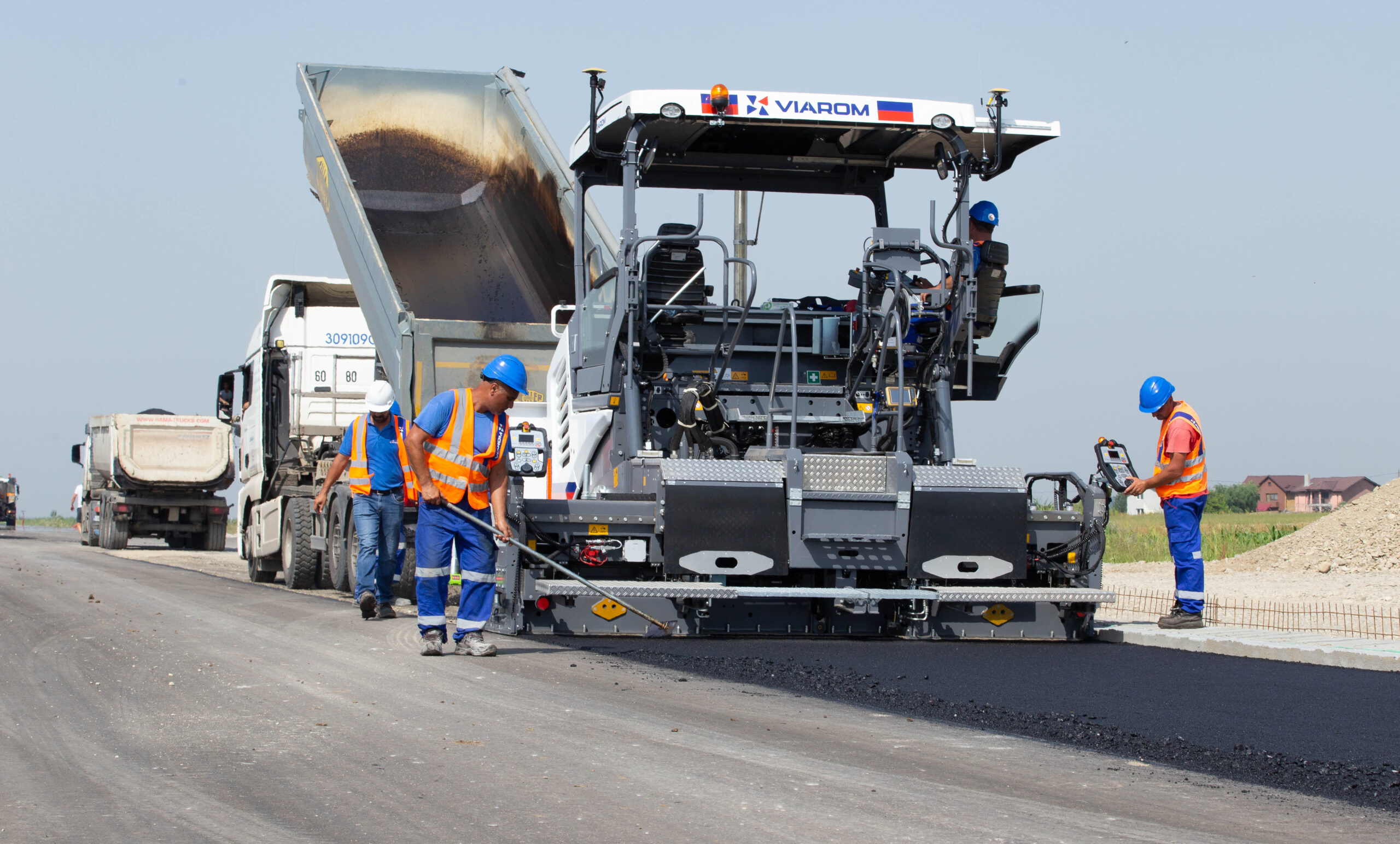 Our team performs asphalt paving works on the Mihailesti Bypass with state-of-the-art equipment.
The Vogele S1800 – 3i finisher with Big Multiplex Ski extension beam can compensate for long slopes thanks to its variable length between 5 and 13 m.
The HAMM HD 110i Smooth Asphalt Compaction Cylinder provides the operator and foreman with additional data on the degree of compaction and temperature of the asphalt layer.
Environmentally friendly, this equipment ensures the quality of the work and correct decision-making on site.