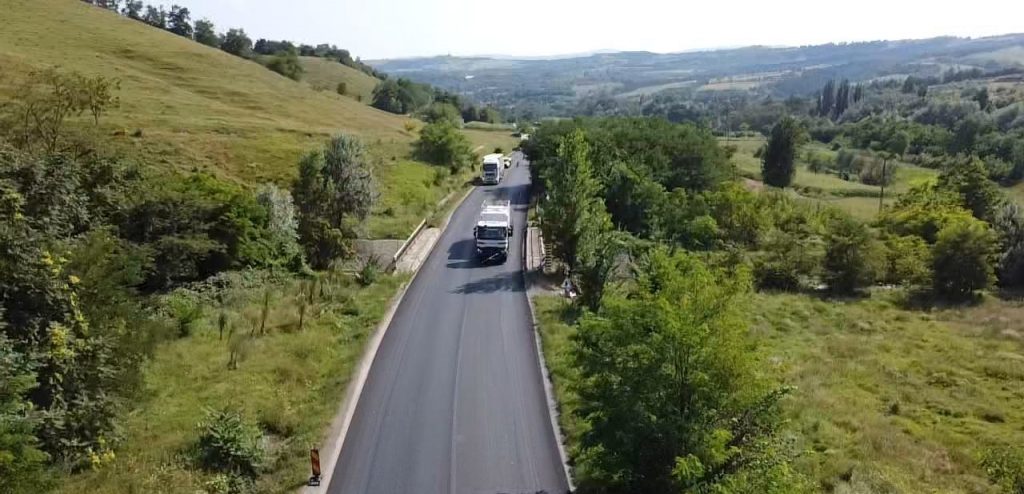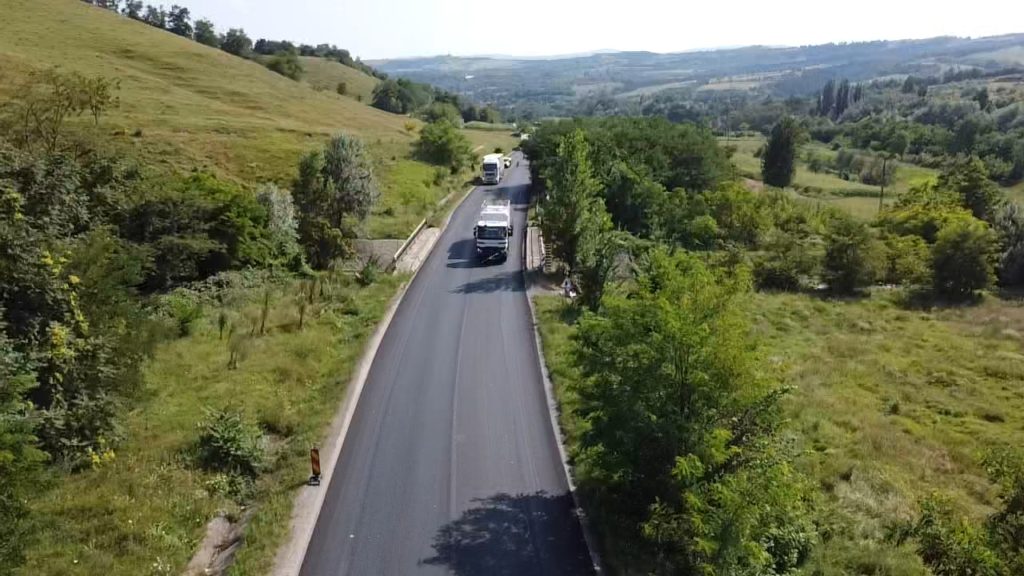 The work carried out on DN 6 on a 35 km section in the Baile Herculane area considerably extends the life of the road.
We believe in sustainable projects and bituminous slurry has proven over time to be an efficient process with technical, economic and environmental advantages.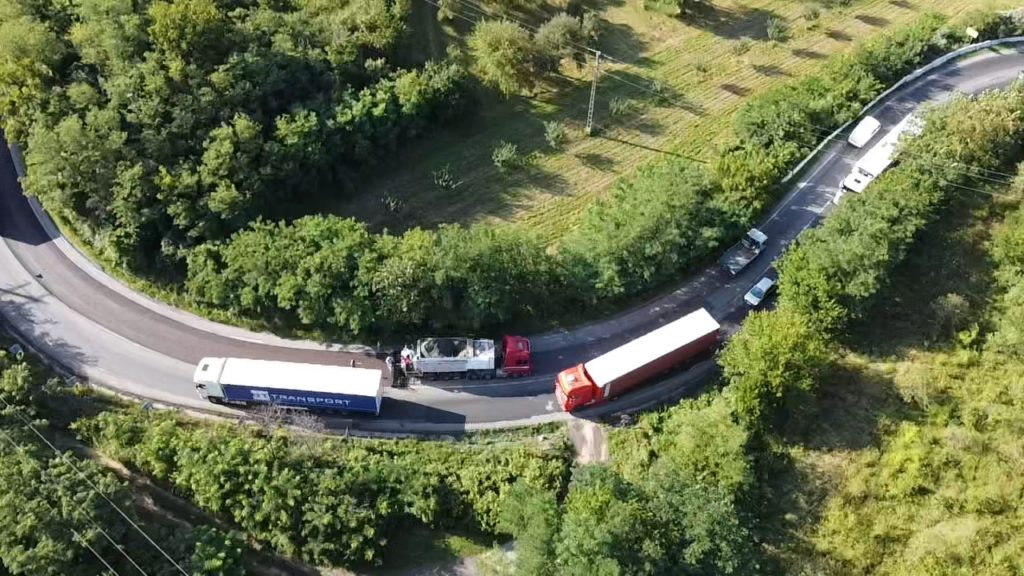 The work involved milling and resurfacing the existing road markings, repairing the damaged surfaces and laying two layers of bituminous slam over an area of 322,600 sqm. The work was carried out in heavy traffic conditions, as Baile Herculane is an important tourist destination for Romania, visited by tourists during the holiday season.